Prince George's County Travelers Status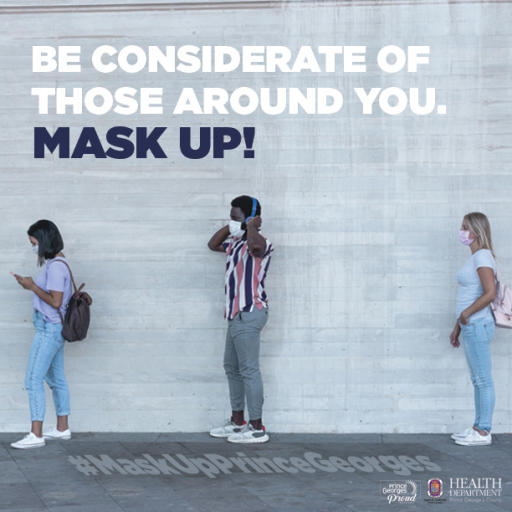 Prince George's County is now in a revised phase two reopening. To maintain the safety and well-being for all, facial coverings and social distancing of 6-feet is required in all areas indoors and outdoors! 
ACCOMMODATIONS – Discover a wide variety of hotels and accommodations from luxury and boutique to budget and family-friendly all with easy access to our area's most popular attractions. To ensure the safety and well-being for all, hotels are practicing extensive safety and hygiene measures compliant with the CDC and MDH guidelines.
ATTRACTIONS – Unleash the explorer in you and come enjoy unlimited fun with our exciting attractions that awaits you such as Six Flags America, MGM Casino, Top Golf and The Capital Wheel located at the National Harbor to name a few. There is limited capacity and reservations required at some venues as we continue to follow safety guidelines.
BUY & SHOP LOCAL – From boutiques to art galleries to malls and outlet shopping, Prince George's County has it all! Venture out for neighborhood shopping with in-store limited capacity or buy online for shipping. We encourage you to call or visit the store's website for further information and operating procedures before visiting. 
DINING – Explore the many dining options as our restaurants, bars, and dining venues are open and ready to serve! Indoor and outdoor dining is limited. Carry-out, curbside pick-up and delivery are also available. Take a tour  We encourage you to call or visit the venue's website for updated information and operating procedures before visiting. with no more than 6 people seated at a table and tables must be 6' feet apart. Restaurants will be limited to 25% capacity indoors and 50% capacity outdoors. Restaurants and food service establishments will begin closing dine-in service at 10:00 PM, effective Friday, Nov 20th at 5:00pm. 
PARKS AND OUTDOOR RECREATION – Expand your horizons within our unique parks and recreational outlets! Step out and explore the refreshing joys of running, walking, hiking, biking, horseback riding, golfing, tennis, recreational boating, recreational fishing and similar activities. Youth low-contact sports are permitted with no more than 9 children and 1 coach and are limited to no more than 100 people while maintaining social distancing of other visitors. Outdoor community pools, both public and private are open with limited capacity. Indoor pools will remain closed.
PROFESSIONAL SERVICES – Looking to GLAM UP? Beauty salons, barbershops, nail salons, tattoo and massage parlors and spas are open by appointment only and limited capacity. Facial coverings must be worn by workers and customers at all times with a distance of 200-feet between stations. 
SOCIAL GATHERINGS – Social, community, recreational, leisure, sporting gatherings, houses of worship and events of no more than 100 people are prohibited at all locations and venues. Houses of Worship may be open with limited capacity and a maximum of 250 people with outdoor seating.
To maintain the safety and well-being for all, facial coverings and social distancing of 6-feet (wherever possible) is required.
---
TRAVEL RELATED UPDATES:
Maryland Travel Updates & Alerts
Washington Metropolitan Transit Authority (METRO)
Metro has released preliminary details of a phased recovery plan. Face masks are required. View Metro's COVID-19 status updates here.
The County also has a COVID-19 hotline operating at 301-883-6627. Please call the hotline and not 911 if you or someone may need to speak to someone about the virus. Contact a doctor if you develop the following symptoms: fever, cough, shortness of breath. Symptoms may develop 2-14 days after exposure.
Baltimore Washington International Thurgood Marshall Airport (BWI)