E-Newsletter
Experience. Expand. Explore!
Experience Prince George's, located at the heart of the exciting Washington, DC metropolitan area. Get the inside story on all that's happening. The Prince George's County Conference & Visitors Bureau publishes — Prince George's Tourism News&Notes — a monthly e-newsletter about tourism development, attractions, events, performances, exhibits, and much more. Stay informed by subscribing now!
Just sign up now and you'll get this newsletter in your inbox every month, packed full of great events, attractions, food, festivals, history, and lots of great times and experiences. Check out MGM National Harbor, Six Flags America, a Monumental Experience, Gaylord National Resort & Convention Center, The Capital Wheel, and all of Prince George's County,  happening now!
To see the latest or check out what you may have missed, just click through any month to see more!
But before you do click through, know that Constant Contact just awarded us with a 2017 & 2018!! ALL STAR AWARD Solution Provider Winner and Maryland Tourism Coalition MTTS 2017 Best Use of Social Media Award!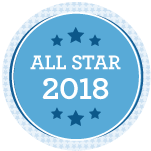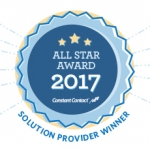 2019 E-Newsletters
---
2018 E-Newsletters
---
2017 E-Newsletters
---
2016 E-Newsletters
---
2015 E-Newsletters
---